The current problem with plastic items and products is well known to everyone.
The production process is highly polluting and harmful to health, as well as the problem of waste that is spread over land, sea and air and even contaminates our own bodies.
At Bas, more and more, we are seeing the need to contribute to getting rid of plastic flower pots and pots as well.
Our Bas planters help to do this because ceramics are made from a natural and sustainable material, therefore, we protect the plant from micro-plastics and their pollutants, but:
What happens when you buy your favourite plant from the florist?
When you buy your favorite plant at a florist, you may be getting a healthy and well-cared-for plant, but it's also likely to come in a plastic planter.
The downside of this is that plastic planters are a significant environmental problem. Once they are discarded, they can take hundreds of years to decompose and can harm local wildlife and flora.
Additionally, these planters do not allow for proper air circulation to the roots of the plants, which can affect their growth and development.
Therefore, it's important to consider buying plants that already come in ceramic, wood, or other sustainable materials planters, in order to mitigate the environmental impact.
What can we do if we are sold a plant in a plastic planter?
As plant lovers, it is also our responsibility to talk and suggest to our trusted florist that the plants be delivered to us in sustainable and ecological pots, so that, step by step, all producers and manufacturers begin to change their way of supplying.
You can also suggest they offer plant transplant options, where the customer brings their own planter and the seller transplants the plant there.
You can also suggest they offer a program for returning empty planters and a recycling service, to help reduce the environmental impact.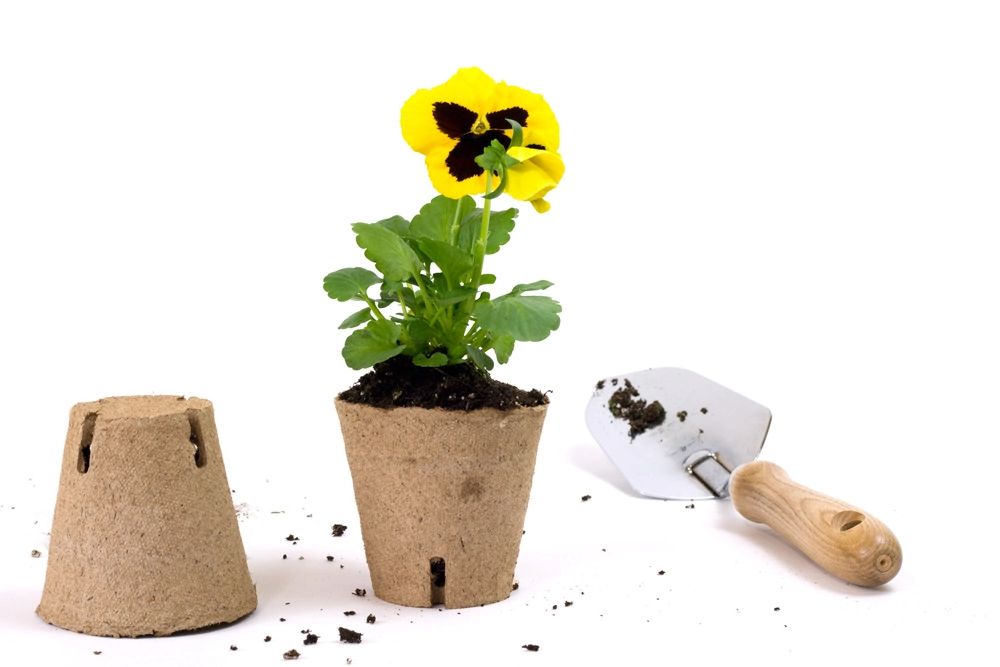 Where can I find eco-friendly planters?
Aquí tienes 2 marcas que trabajan con macetas y semilleros 100% biodegradables.
Biodegradable planters "Groworganic" y Organic planters "Cowpots"
These pots have an appreciable advantage. They can be planted directly in the ground without necessity to transplant them. So there is no stress on the plant while it adapts.
It is one more struggle in which our commitment and responsibility is essential to contribute to the health of the planet and our wellbeing.
Bear in mind one very important thing: our actions make a difference!